Hack another person's Odnoklassniki
Socialtraker app users get full control over the target profile in OK. Sign up and activate tracking to constantly track correspondence, new posts, and other activity of the hacked person.
Enter a link to the profile or a linked phone number:
The technology provides anonymous hacking and secure tracking of the OK user. The program broadcasts profile activity to the Socialtraker Dashboard, which can be accessed using any modern device (smartphone, PC or tablet).
Read correspondence in other people's ok.ru

Identify where the person is and with whom they are in contact

Hack and Monitor target account activity

Find out whose pages are most frequently visited by the user

Track login and password from Ok.ru and Mail.ru services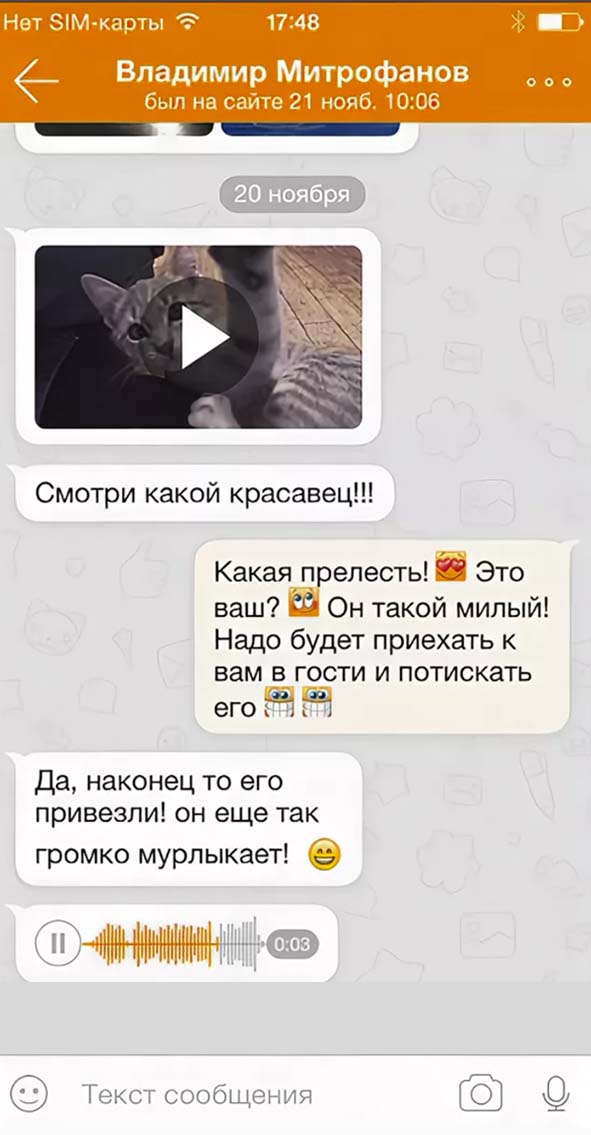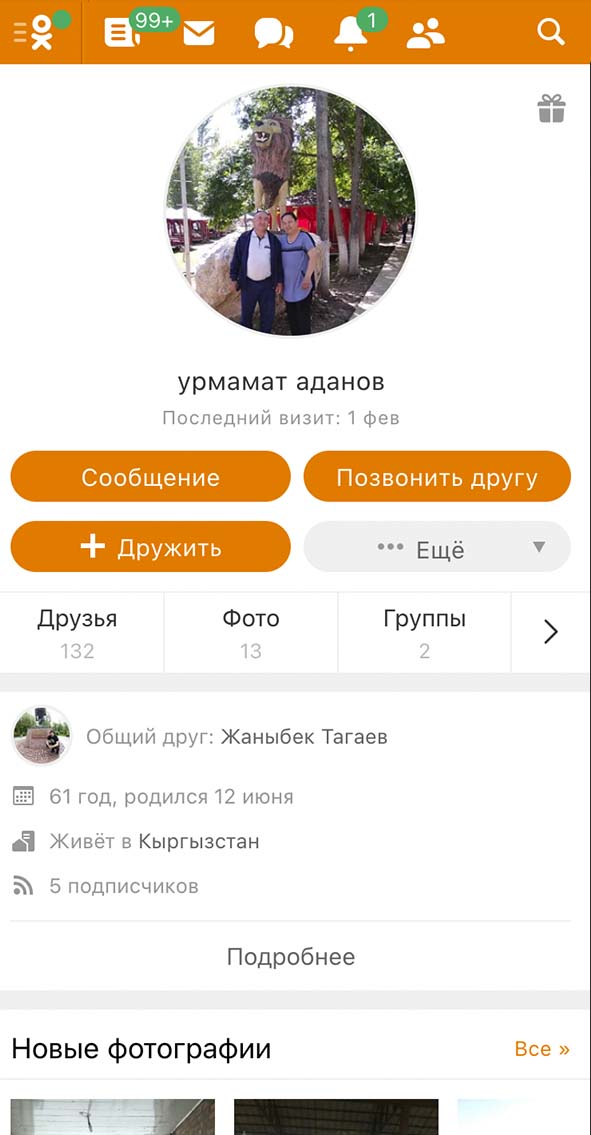 Easy to use
The process of hacking ok.ru account is very user-friendly, and you don't need any technical or hacking experience to work with the service. Our specialists have done this work for you by developing the software.
Flexible system
Unlike other account hacking methods, Socialtraker works remotely from the user's device. You don't need to install spyware, or even know how your target accesses their account.
100% Secure
Advanced encryption technology and multiple layers of data protection ensure, privacy. Your identity is always protected, and your victim won't be able to find out about the social media page has been hacked.
Lightning fast results
Thousands of hours of algorithm optimization and optimal server configuration have made the service the best ok.ru hacking tool available today. This means that you will have access to the page you want within 10 minutes of launching the software.
How to read ok correspondence without access to the device?
A single tool for tracking all activity on any ok.ru profile
Socialtraker-universal tool for tracking any profile, hacking correspondence and determining the current location. To run the tracker, all you have to do is specify a link to the account's profile. The software is also able to track calls and payments, hack OK password. The hacking is done remotely, and the activity is tracked using a virtual IP address - this ensures that the tracking will take place without the account owner's knowledge.
Accessing message history
Hack into ok.ru correspondence
The software restores the full chat history of the account, including voice messages and sent files - special tools are integrated into the Socialtraker interface for their playback. Each chat window also allows you to track information about calls made between users: call time, duration of conversation, participants in the conversation.
Track and manage any ok.ru account
Hack Odnoklassniki and Mail.ru account password
Last visit: yesterday 21:53
Friends

Photo

Groups

Notes

Lives in

г. Kiselevsk (Kemerovo region)

Graduated from school

School #28

149 subscribers
Don't forget that Odnoklassniki is part of the big Mail.ru ecosystem, which also includes the largest email service in Runet, Mail.ru Cloud storage, a dating service, and a couple dozen other services. Cracking the target OK profile password gives you access to the tarhet profile at each of these services. If the password or other important account details are changed, the software will trace it and send you a notification.
Tracking visits to other pages
Viewing history of other people's profiles
Ok.ru is the only social network with architecture where visits to other people's pages are tracked and marked as events. Socialtraker takes advantage of this feature: the app saves every visit, and displays it in Navigation History, a sort of analog of browser history. An infographic is also available in the tab, from which you can find out whose pages the user visits most often.
Geolocation and GPS coordinates
Current location tracking of the hacked user
Geolocation tracking is possible because the ok.ru app requires users to access GPS data. The location of authorized devices is displayed on online map in the Dashboard. By the way, there you can also determine with whom the person being tracked at the moment is located: the social network allows you to find people nearby if users are subscribed to each other.
How to choose an application for parental control in ok.ru?
In fact, there is not much choice. There are only a few solutions available on the software market that allow you to monitor your child's activity on Odnoklassniki. The optimal choice is the ok.ru hacking app - Socialtraker Tracker, it's a reliable and proven way to find out who your child is corresponding with, determine his location through Odnoklassniki, track hidden posts and Moments.
Tracking new posts and Moments

The app tracks all the posts and Moments a person shares. They are saved in the app's internal storage, and in the Socialtraker interface an already tracked post gets offline status - it will remain viewable even if the original post has been deleted, blocked, or, especially relevant for Moments, its expiration date has expired.

Track hidden photos and videos

Use Socialtraker Tracker to access all the media files stored in the target profile database. The software collects and sorts files from the following sections: pictures and videos from the albums, media files attached in the incoming and outgoing messages and files posted on the wall by the user. Received files are sorted in the Dashboard using the set filters.

Find out who was liked by another person in OK

The application tracks likes, comments, and other activity of another person on Odnoklassniki profiles in several modes: chronologically, by type of interaction, or based on one of custom scripts you can create yourself using various filters and sorting parameters. The software is also able to generate and send you reports on the profile owner's activity - the frequency of these reports is up to you.

Statistics and reports

Socialtraker Dashboard generates weekly reports showing the amount of time the user spent in the app; the amount of money spent; the most viewed profiles and the most active conversations. You can also track the travel history and geolocation to see where target person been, how many kilometers traveled, and more.

Internal purchase and payment log in Odnoklassniki

When designing the software, we paid special attention to monitoring purchases within the social network and tracking usage of paid features - with Odnoklassniki, paid gifts and 5+ ratings are highly popular and in demand. You will be able to track the history of recharging the account, sending and receiving gifts, and information about current and past subscriptions to OK services.

Cracking a business profile in OK

Unlike tracking an advertising account, hacking a business profile gives you control over the target account - correspondence with customers, payment settings, product and service catalog, store design. The application is capable of exporting the full accounting history of an individual entrepreneur's profile, without the person himself knowing anything about it.

Taking over someone else's community in OK

Once the hack is complete, the interface of the Dashboard will automatically display all the communities that the user is involved in managing. You will be able to moderate publications, change the page layout, or possibly regulate the composition of the executives - in order for you to take over the community, the hacked person needs to be its owner, administrator, or moderator.

Tracking an ad account or myTarget account

The software's algorithms determine which business tools the compromised person is using and hacks into each of them. The app gives you solely analytical access to the data, allowing you to view campaign settings, monitor statistics, and track any metrics. In order to make any changes to them, you need to log in directly to the advertising account.
What our customers think about us
Read what our customers have to say on reviews page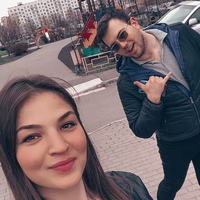 5
Прежде всего хочу сказать, что приложение на 100% стоит своих денег! Я рассталась со своим партнером, и так получилось, что он остался управлять моей страницей на IP. Мне нужно было получить право собственности на страницу, а он согласился только на то, чтобы сделать меня администратором. Повезло, что я нашла эту программу - проблема была решена за полчаса, я довольна, с нетерпением жду его реакции.
Belarus
Instagram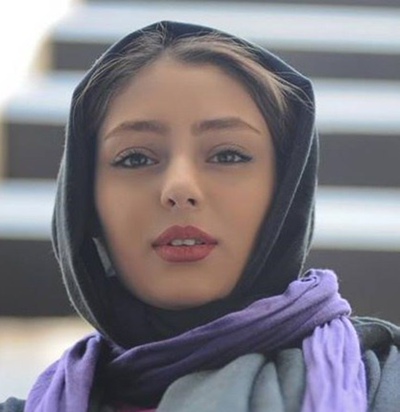 5
Ich habe das Konto meines Ex gehackt, weil seine versteckten Alben viele meiner persönlichen Fotos enthielten. Nicht, dass er mir einen Grund gegeben hätte, anzunehmen, dass er sie weitergeben würde, aber ich fühlte mich dadurch sicherer. Ich habe sie alle von dort gelöscht, obwohl ich sie vorher auf mein Handy💁♀️ heruntergeladen hatte. Was soll ich sagen, es scheint ein großartiges Programm zu sein, für das ich bezahlt habe und das ich auch bekommen habe!
Germany

Facebook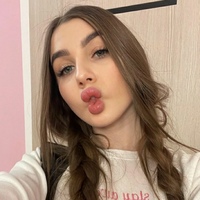 5
Mostly writing this review to get somewhere to vent. I bought Socialtraker to keep track of my mom. I would definitely consider it a problem myself, but she reads Odnoklassniki and then drains her pension on odd purchases. Works great: convenient, clear, fast.
USA
Instagram
5
Used it to hack the community I was looking for. Quality software, really tracks a lot of data, didn't even think it was possible. I just wanted to take over the community and got access to lots of stories from the life of the owner 🤣.
USA
Instagram
5
Băieți, mulți oameni vor crede că acest lucru este nedrept, dar această aplicație este cea mai eficientă modalitate de a face o domnișoară să vă placă! Aici puteți căuta subiecte de conversație, puteți vedea fotografii personale, puteți afla totul despre fată și puteți ridica cheile corespunzătoare. Cred că am găsit ceva de făcut pentru următorii câțiva ani!
Moldavia

Facebook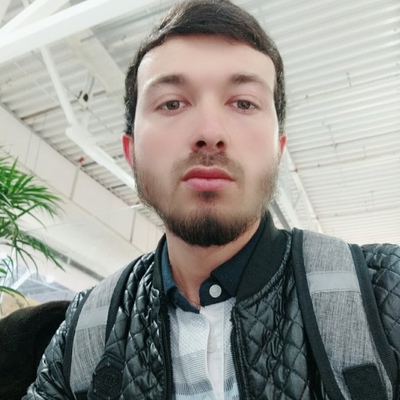 5
Можно входить в аккаунт на любом количестве устройств. Я сначала этого не понял и следил только через телефон (что не очень-то удобно). Задал вопрос саппортам и был удивлен! Служба поддержки отвечает оперативно и компетентно. Зачет, в общем, пишите еще! Приложение позволяет мне принимать некоторые превентивные меры.
Russia
Google
Frequently Asked Questions
Answers to questions that may arise when working with the software.
Suppose I registered and paid for a hack. How soon will I be able to read the correspondence of the hacked account?

The duration of the hack varies, but we can say with certainty that as soon as 30 minutes after successful completion of the payment, you will be able to log into your Socialtraker account and start working with the tracked data.

Will I be able to track a target user's internal purchases?

The software tracks all payments associated with the compromised account - purchases from OK stores, service payments, gift purchases, charitable transfers, and promotional payments.

Do I need to prepare my device in any way to install the app?

As a web application, the software is compatible with any device that can install a modern browser.

Do I have to provide my personal information when I create my Socialtraker account?

You don't have to. To maintain maximum anonymity, we recommend paying for the Socialtraker functionality via cryptocurrency transfers.

How to become an owner of someone else's community in Odnoklassniki?

It is enough to find out who is the current owner of the target community, and then use Socialtraker to hack their account. You will be able to transfer the ownership of the public page right in the application interface.

Can I download the hacked account's voice messages to my device?

Yes, voice messages are exported as MP3 files and can be downloaded one by one or in batches of different types (messages of a certain contact, of a certain day, of a certain length).
The software operates on all the mobile platforms and networks worldwide.