Secure Tinder Hacking Application
Socialtraker technology is equally effective for setting up tracking someone else's Tinder profile and advanced management of your own account.
Provide a link to the target profile or the phone number to which it is linked:
The software exploits a vulnerability in the social network's security system to intercept an SMS message with a verification code. Using the code, Socialtraker logs into the target account and sets its activity tracker, then duplicates all tracked data in the external interface. This approach ensures that another person's Tinder profile is tracked securely and confidentially.
Read another person's Tinder correspondence

Track Matches, Likes and Super Likes

Find out who and when someone likes a Tinder profile

Find person's profile by phone number

Track user's actual geolocation and movement history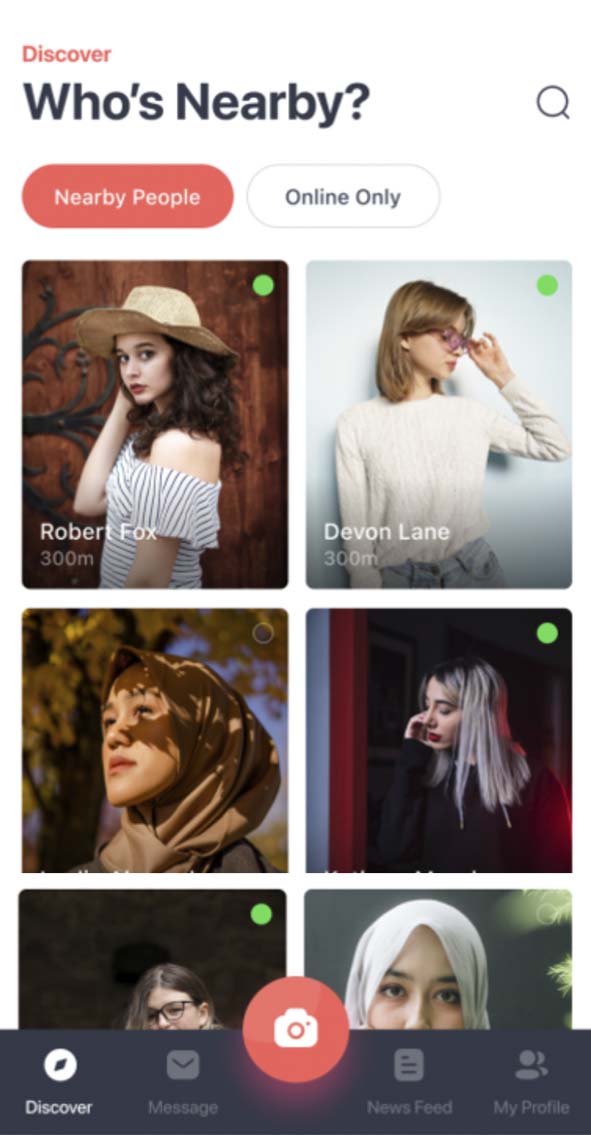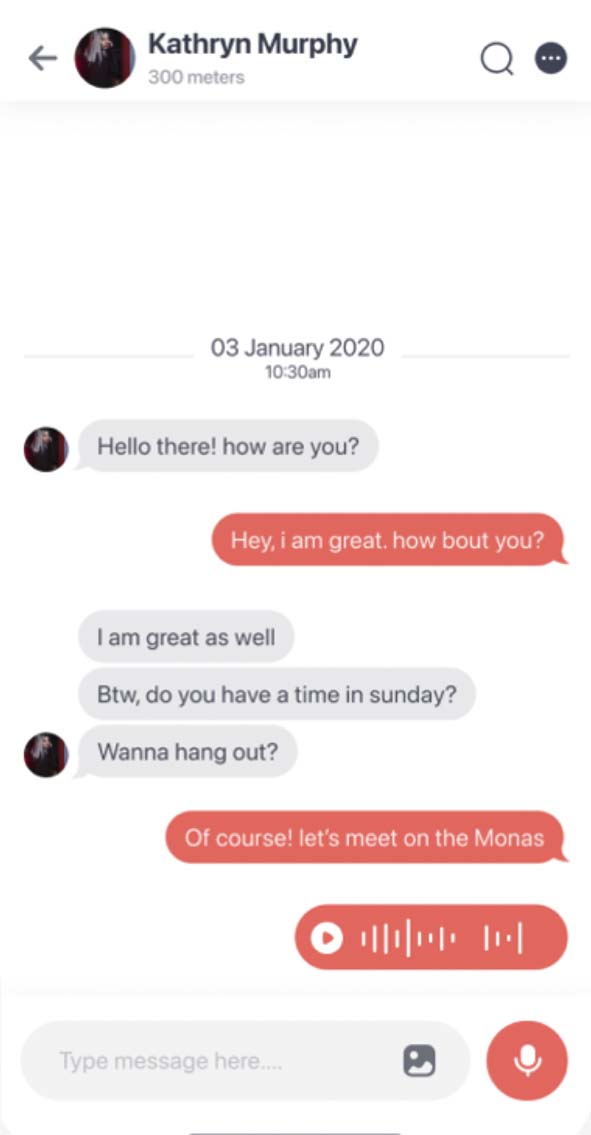 Hacking and spying on another person's account in Tinder
How to hack Tinder Gold for free?
At this point, the peculiarities of pricing and internal architecture of the social network do not allow downloading hacked Tinder or applying other previously popular approaches to gain access to the premium functionality of the application for free.
Text messages and chats
Hack Tinder correspondence
The application duplicates in the user interface all the chats in which the owner of the hacked profile is a member at the time the correspondence is hacked. In addition to text messages, the chat window displays the history of video calls made between the participants (including information about the duration and initiator of the conversation). New chats are stored in the Dashboard, even when deleted from the Tinder account.
Activity Monitoring
Track activity on Tinder without registering
Antony Jazef
16.03.2023
Created this group to make unconventional dating ❤️
Mademoiselle Caroline
18.03.2023
I would like to try something new
Yulia Usova
18.03.2023
I want to participate too🔥
The software is suitable for tracking public profile data without registering with the social network. It's enough to create an Socialtraker account, specify in the settings the parameters you are interested in (city, age, gender), then the software will emulate a user in the location of interest to you and duplicate the people displayed in Tinder in your Dashboard.
Restore lost access
Recover a deleted or blocked account
To restore your Tinder account remotely, simply set up account tracking with Socialtraker tools. Once the installation is complete, you can immediately unlock or restore your profile. The procedure does not require access to the linked phone number, Facebook profile or email, the recovery is completely autonomous.
Veronika Koubich
14.11.2023
Pablo Eskobar.
15.11.2023
GPS geolocation tracking
Identify someone else's location through Tinder
Tinder's mechanics are based on working with geodata, so determining a user's location and monitoring their movements is seamless. Socialtraker web maps also display users with whom the account holder has had a mate - by the way, the app can be set up to notify you if they are less than 1 km away from each other.
Hacking Tinder functionality and advanced account management
Hacking Tinder Gold via Socialtraker allows you to expand the available toolset without signing up for an additional premium subscription. Any type of subscription can be obtained using the built-in marketing capabilities of Socialtraker. Hack any custom Tinder account for free by promoting the software. You will receive a unique link to distribute. For each user who creates and pays for an Socialtraker account using your link, you will receive a deduction equal to 20% of the payment made. Funds can be spent on feature purchases or withdrawn to an external account.
Track target user interactions

Socialtraker has several modes of activity tracking in the account. In Chronicle mode, all actions (left and right swipes, superlikes placed, boosts) and events (matches and superlikes received) are displayed in chronological order. When viewing the Broadcast, you will be able to observe activity in the Tinder app screen recording format. It is also possible to filter activity by type and date.

Tracking changes in a hacked account

The software tracks any updates to hacked account: uploaded and deleted photos, changes in profile description, new pairing preferences, and more than a dozen other metrics. In addition, the system will instantly notify you of any purchases the tracked person makes in the app.

Monitoring and recording video chats in Mixer

Activate Mixer Recording by default to have the app automatically record audio and video of all video conferences attended by the profile owner. Socialtraker is able to send you call initiation notifications, in which case you will be able to connect to the broadcast to listen to Tinder calls in real time.

Request a code to authorize into the target account

To authorize into the hacked account through the Tinder interface, you will need to enter the phone number you have linked to it, which you can copy from your dashboard. After that the system will ask you to enter a verification code sent to this number - it will also instantly appear in the Dashboard after the initiation of the request.

Find out who 'liked' target profile

The tool is an alternative to the Tinder Gold functionality. Using Socialtraker, you'll see photos and descriptions of profiles of users who've liked target profile. In addition, the app displays links to the Facebook and Instagram profiles to which these profiles are linked. The software shows the history of swipes between users, and the date of the last swipe for each of them.

Restore previously deleted chats in Tinder

The software communicates with the account database, and allows you to restore deleted Tinder chats if the profile owner was the initiator of their deletion. If a chat has been deleted by a second party, there is no way to recover it, but you can make additional interactions with the profile, such as putting a Superlink.

Undo an action in Tinder

The Socialtraker web interface displays the history of swipes in chronological order. The app's functionality allows you to change any of the swipes you've previously made, i.e., to like a profile you've previously swiped left and vice versa. Users can cancel an unlimited number of swipes; the procedure is not tracked by the social network's security system and does not affect the status and security of the account.

Track a phone number in Tinder

Use Socialtraker tools to access external contact information of people you like. It's enough to enter a link to the profile of interest, and then the software identifies the phone number, Facebook account, and, if there is such a link, username in Instagram. The target person will not know that you have tracked his contacts.
User feedback
Read what our customers have to say on reviews page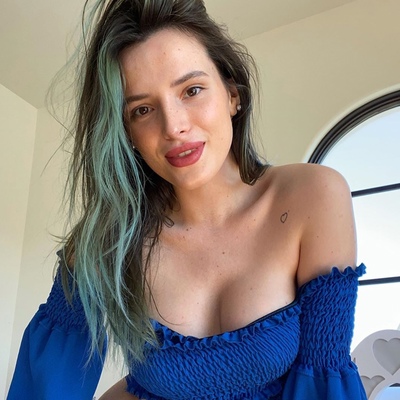 5
Instrument minunat pentru a-ți verifica prietenii de pe Tinder 💁♀️. Nu o voi ascunde, este destul de captivant. Am ajuns să mă bag și să mă uit pe profilurile tuturor persoanelor din lista mea de contacte. De asemenea, aplicația deschide parțial funcțiile premium ale Tinder la un preț mult mai mic decât rețeaua socială în sine, dar eu tot prefer Gold-status, gestionarea like-urilor mele în aplicația în sine este mai comodă pentru mine.
Romania
Instagram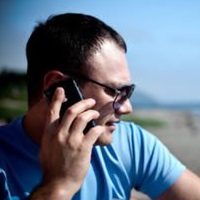 5
Anscheinend ist dies das einzige normal funktionierende Tool für Tinder ohne Registrierung. Ich erstellte ein Konto, gab meine Stadt ein und konnte die Ergebnisse direkt in meinem Browser sehen. Mir gefiel, dass ich keine Filter nach Geschlecht und Alter setzen muss, die App kann alle Nutzer in deiner Stadt anzeigen. Ich danke Ihnen!
Austria

Facebook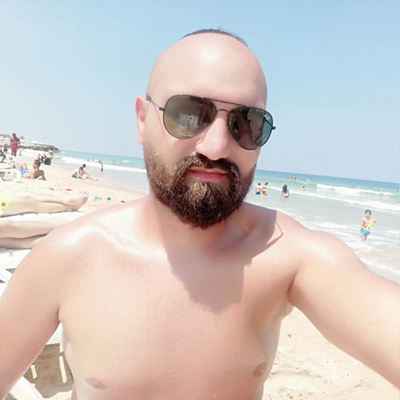 5
Mi Tinder fue bloqueado por una extraña queja de una señora con la que teníamos una coincidencia. Fue muy ofensivo, teniendo en cuenta que además de ella, ¡tenía unas cuantas docenas de matches allí! Hablar con el soporte no tuvo mucho efecto, así que empecé a buscar soluciones alternativas y encontré Socialtraker.
Peru
Instagram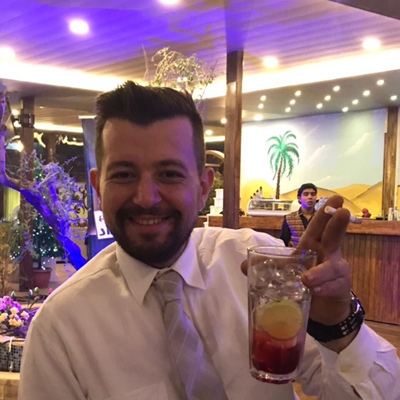 5
Was afraid I might get blocked, but I've been using the app for 6 weeks now and everything is perfectly fine. It took less than an hour to unlock, and I also got the extended functionality as a bonus. For a great price! Very glad I found the software.
Belgium
Instagram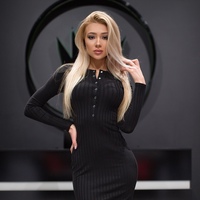 5
Je soupçonnais mon petit ami d'utiliser Tinder, mais j'étais totalement réticente à l'idée de m'y inscrire pour vérifier. Google m'a suggéré cette application et j'ai pu suivre son profil par numéro de téléphone, puis pirater sa correspondance et découvrir qui il aime. Rien de criminel n'a été découvert, d'ailleurs. Toutes les fonctionnalités décrites sur le site fonctionnent correctement, je donne la note maximale 5️⃣.
France

Facebook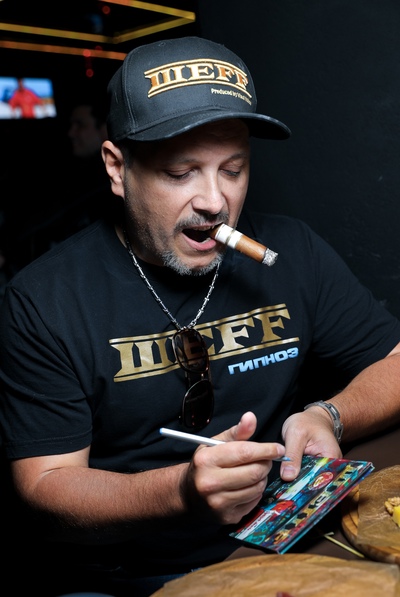 5
Cool app! Much better value than buying Tinder Gold or other premium packages. I understand that the functionality is somewhat limited, but overall it is more than enough. With Socialtraker I can get new likes for the girls I accidentally swiped to the left.
USA
Google
Frequently Asked Questions
Answers to questions that may arise when working with the software.
How do I track other people's correspondence on Tinder in a way that the account owner is guaranteed not to know about it?

All you need to do is create an Socialtraker account, provide a phone number, a link to a target profile on Tinder or to a target person's Facebook profile, and then launch the hack. The correspondence is accessed anonymously, and without any notification to the account owner.

Can I track another person's likes if I have a link to their Tinder profile?

Tracking hacked profile interactions is a basic Socialtraker functionality available to all software users.

Is it possible to recover a deleted Tinder account without access to a linked phone and Facebook account?

The app is capable of recovering a deleted account offline. You will need a verification code to log in to restored account, which will be sent via text message to the linked number - the actual code will appear in your Socialtraker Dashboard once the restore procedure is complete.

Does the app allow me to undo my previous swipes?

You'll be able to change your past dislikes to swipes to the right, and vice versa. To undo an action, it is not fundamental how long ago the action was taken.

Is it possible to determine the exact location of a Tinder user?

Determining a Tinder user's current geolocation is an exclusive feature of Socialtraker, the social network itself does not provide this option. A person's current location is displayed on the web-maps built into the Dashboard.
The software operates on all the mobile platforms and networks worldwide.